Fat Loss Reviews
To Help You Save Money
Read these fat loss reviews before you buy any fitness e-books. Dodge the gimmicks and go straight for the quality fat loss products that actually deliver results.
Click Here to Recieve a Free Fat Burning E-book
When You Submit Your Fat Burning Review
It's crazy how many e-books and other products there are out there, promoting fitness, weight loss and sometimes even "miracle" results. It does my head in!
I often wonder if the authors of each book..
a) Know what they're talking about,
b) Actually want to help you as their primary concern, or
c) Just want to make some easy money.
I have to admit, it's not easy to tell until you've actually bought the darn thing. Most times, by then it's too late and your money's gone.
If you've already bought a fat loss book and found it useless, join the club. Most people have. But if you're one of the lucky ones that hasn't, I'm especially glad you're here.
For the rest of us, we learn from our mistakes. And that's why I'm writing these fat loss reviews, to ensure no more of your hard earned cash is wasted.
My main criteria, was to see if each book offers high quality information that gets proven results and is easy to follow. And of course it has to be value for money.
Note: You have to want to put in some effort and motivation to succeed with any fitness advice. No matter whether it's with a personal trainer, gym class or an online e-book.. without your effort, no-one can do anything to help.
If you're up for it, let's crack on!


---
Fat Loss Reviews - - Fat Loss Reviews - - Fat Loss Reviews
---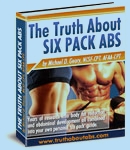 Fat Loss Reviews
The Truth About Six Pack Abs
"The Truth About Six Pack Abs" is an e-book written by Mike Geary (certified nutrition specialist & personal trainer).
From reading the e-book, and Mike's answers in the FAQ's, it's clear to see he knows his stuff and he actually cares about his customers.
Further to this, he has a dedicated support team for any of your questions, which I think is a good touch.
In my opinion, this is the best fat loss book out there. Don't be fooled by the name, it's not just about abs. Most people want to lose their belly fat above all else, so I guess it is a good selling point.
But Mike knows, like all fitness pro's should, that our bodies burn fat as a whole. We can't choose to burn our belly fat ahead of our bum fat or thigh fat. This is a major point of the book, the most effective workouts are those with whole body exercise programs. You can do these at home or in the gym.
Aside from exercises, "The Truth About Six Pack Abs" focuses on eating habits. Mike clearly identifies the facts about nutrition (opposed to the hype). For example - specific foods that aid your metabolism, meal timing methods to stimulate fat loss and specific meal plans.
Those major ideals of the book are what I can associate with - life long ways to get a fitter, healthier body. It's not something to do for a week or 10 days or even a month.
It's about making several small lifestyle changes over time, and that's what "better-exercise-fitness-for-life.com" is also geared towards.
Mike goes into further depth, including quality pictures and over 100 pages of fat loss info. "The Truth About Six Pack Abs" walks you through the process, step-by-step.
It's definitely value for money at $39.95. That includes 7 bonus gifts (at time of writing), which is nice. A money-back guarantee is a must-have on the net these days, you get an 8 weeks full money-back period, no questions asked.
The book has beginner, intermediate and advanced levels of progression. So anyone of any level of fitness and age, can gain from it. I'm confident you will benefit from "The Truth About Six Pack Abs" - Check it out here.


---
Fat Loss Reviews - - Fat Loss Reviews - - Fat Loss Reviews
---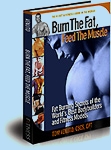 Fat Loss Reviews
Burn The Fat, Feed The Muscle
"Burn The Fat, Feed The Muscle" is an e-book written by Tom Venuto (certified personal trainer and pro bodybuilder).
Tom's writing has a very "been there, done that" feel to it. He says he's been bodybuilding for over 20 years - looking at him, I totally believe it. His muscle bulk and definition is amazing.
This is probably the most comprehensive book when it comes to diet and nutrition. Tom's used his experience as a bodybuilder, and applied that information for everyday people who want to lose some (or lots of) fat.
Apart from all the advice about food (and there is loads), personally I think the best part of the book is in the motivational chapters. Goal setting and motivation are huge parts of sticking to an active, healthy lifestyle.
That's a big plus for "Burn The Fat, Feed The Muscle". It actually goes into ways of staying motivated, setting achievable and challenging goals. You can apply those successful skills to all aspects of your life.
If you're going to buy this e-book, you'll need quite a bit of motivation from the start. It's a long read, just under 350 pages. I can't decide whether that's a good or bad thing.
It's good because of the depth of info, although mostly focused on diet, it does have workout programs too. They're mainly based around high intensity interval training and strength training, at varying levels of fitness. No pictures though, it's all text(!).
It's bad because it's so darn long! Not great when you're itching to start burning that fat. That's a big reason why I recommend "The Truth About Six Pack Abs" ahead of this book.
If you're OK with the length of "Burn The Fat, Feed The Muscle", it's worth the price of $39.95. The book's been around for a long time, and helped lots of people, so it has proven success if you manage to read it all!
The price includes 5 free gifts, and (at the time of writing) an extra bonus gift, which is Tom's new e-book called "How To Measure Your Body Fat in The Privacy of Your Own Home!".
You also have an 8-week, risk free money back guarantee. You can find "Burn The Fat, Feed The Muscle" and give it a go here.


---
Fat Loss Reviews - - Fat Loss Reviews - - Fat Loss Reviews
---
Have You Used Any Fat Loss Products?
Here's the opportunity to add your reviews for any fat loss product that you've actually used. Your review will have its own web page, credited to you, and linked directly from this page.
Perhaps you've bought a great product that you think everyone should know about. Or maybe you've wasted money on a real stinker, you can give us the heads up here.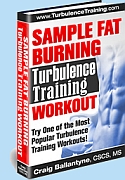 Visitors to Better Exercise Fitness For Life greatly appreciate help and advice to get the most out of their money, and ultimately reach their fat loss goals.
Don't be shy, we'll all benefit from reading your honest opinions on fat loss products.
And as an added bonus, you'll get this free e-book, called "Sample Fat Burning Workout" when you submit your review.


Your Fat Loss Review
Once you've submitted your review and it's approved, you'll have your own web page! Let your friends and family know - send them the link and they can comment on your review - or even add their own.

Submitting your review is really easy. Please ensure it's based on your actual experience of the product and customer service.

Get your reviewing cap on.. enjoy!

Read Other Fat Loss Reviews
Click on the links below to read valuable reviews for fat loss products. They were all submitted by other visitors to this page..

Fat Loss Revealed Not rated yet
My Wife's Story Revealed My wife had gained weight after giving birth to her first child, she was un-happy with the way she looked (me personally …
Go to Fat Burning Exercises from Fat Loss Reviews.
Go to Exercise Fitness Diet from Fat Loss Reviews.
Return to Better-Exercise-Fitness-For-Life Home