A Great Guide for Fitness
Equipment Apparel
Make a stress free decision for your own personal needs.
Fitness equipment apparel can be researched before you part with any of your hard earned cash.
If you're anything like me then you will also be looking for bargains! Personally I'm a fan of buying fitness equipment apparel to use at home.
Mainly because I've had countless bad experiences with gyms. They're either too crowded, too expensive or not open at the times I want to workout.
And to top it off they continue taking my money even after I've cancelled my membership. How rude!
The best thing about home gym equipment is that it's just there. Right next to you calling out your name when you most want it.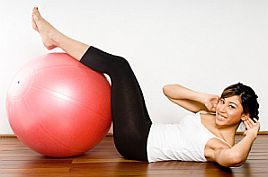 If I see my free weights in the corner of the room looking lonely,
I tend to do a set.
That gets my blood pumping when I see the trampoline out the window, so that's next.
By the way, check out these 6ft trampolines from Atlantic Trampolines that come with free next day delivery!
And then I notice my bike and go for a ride to finish it off.
Before I know it, I've done a good workout!
I also tend to feel guilty seeing something I've paid for and not using it. Even on those dark, dull days when you don't feel like doing anything. You can still whip out the exercise mats and abdominal fitness equipment. Do a 30 minute abdominal workout, then jump right back into bed! Win-Win!
Even though the dreaded direct debit gym membership may cost me more in the long run, I don't feel half as guilty because I just never actually see the money leaving my account.
It just becomes another transaction in my monthly statement. Added with a lack of motivation on some days, I think it becomes a lose-lose situation.


---
Well this is just my opinion. If you are a gym member and love it and get your money worth out of it, then good on you.
Your journey to a happier healthier life is a personal one.
The route you take is totally up to you.
You could give the gym a go, most offer trial periods. I would advise to make sure you cancel your direct debit if you decide to end your membership.
On the flip side you could try fitness equipment rentals. Give yourself your own trial period and then decide whether to splash out and buy the equipment.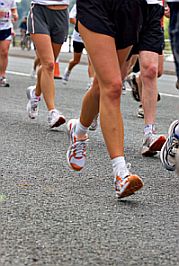 Ok so we're all set ready to get on with our workout. Whether it be in a gym, at home or anywhere else, our apparel is actually more important than we realise.
The clothes you wear to workout can affect your performance greatly.
Click here for your clothing buying guide.

The first item on both men and women's shopping list should be exercise shoes. The state of your feet can affect your whole body. I recommend going to the store and trying them on.
Run, jump, stretch with them on, before you buy.
The rest of your clothing totally depends on who you are. There is a huge range of stores out there. Decide on your own style and comfort zone. But make sure all your clothing can stretch to suit your specific workout.


---
Here are some more fitness equipment apparel links from this site:
Mini Trampolines
Pilates Apparel
Pilates Fitness Equipment
Swimming Equipment
---
Final word
Fitness equipment apparel doesn't have to be expensive. There is so much choice out there, that you can tailor it to your needs. Whether you are restricted by money or space in your home, there is always a solution.
I recommend to start with the equipment for the workout you enjoy the most. Every time you see it, you'll want to workout. A great starting block to building your own home gym!
Don't forget to look for those fitness equipment apparel bargains!


Return to Better Exercise Fitness For Life Home from The Fitness Equipment Apparel Guide.