Looking for Something Different
From Your Health Fitness Exercise?
Be inspired with these great workout tips!
Let's get down to it. A range of health fitness exercise tips which will cover a whole body workout.
You can find something that appeals to you and add it to your existing workout.
Or if this is all new to you then try each exercise and see what's best.
You're an individual..
..so each exercise can be adapted by you for your body.
From time to time you'll see "Avoid Injury" SideNotes. These are my tips from personal experience.
I'll keep it simple. So less reading and more doing for health fitness exercise please.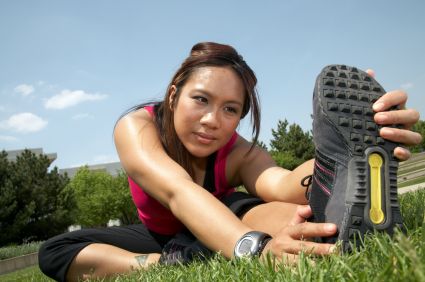 Warm Up and Cool Down..
It's no accident this comes first. I can't stress enough how
vital
warm up and cool down are. There's a reason why we warm the car up when starting it from cold. And there's reason for the fan to keep going a while after switching the engine off.
---
Aerobic Exercise Fitness..
The best for fat burning (now I'm sure I've got your full attention!). My focus is on
walking and running
programs. Walking especially is great when returning from injury.
Why not take walking to the next level by hiking? Here are the essential hiking safety tips to get you started.


---
Core Exercises..
I want a flatter stomach. I want better abs. They
are
there, shame I've got a belly on top! Finding those abdominals doesn't have to be tricky.
Some great ab exercises combined with fat burning exercises, will get those shy abs out.
Don't forget the back exercises! We need to keep your core balanced to help you stay injury free.


---
Bike Exercise Fitness..
I don't know about you, but this is
my
favourite. My dodgy knees mean that this bike training program is perfect. Well that's my excuse anyway, I just love to cycle. Ride with a partner to achieve even better results.
Also, check out Bicycle Riding for Boomers, a great cycling resource with quality tips and advice.


---
Strength Training Exercises..
Building muscle and physical fitness varies the most from person to person. Take a look at the free-weight training program and adapt it for your body. Don't be a hero by trying to match what your friends are lifting. You'll get hurt and won't build muscle. Blinkers on, focus on yourself!
---
Trampoline Exercises..
A great health fitness exercise option, with the full size version.
More recently, mini trampoline exercises have become popular and are also loads of fun. And you don't need as much space. They're great for everyone, so get the whole family involved!


---
Jump Rope Exercise..
Skipping has such a wide range of appeal. From school kids to professional athletes. Some do it just for fun, but more so now, for some seriously good exercise. Jumping rope surely has to be a part of your health fitness exercise.
---
Office Exercise..
Feeling the stress and tension of work life in an office? Not enjoying it? These office exercises are essential for all office workers, or anyone working at a desk for long periods. Improve your whole life, by enjoying your work life.
---
Exercise Outside..
Fun, free and easy (no I'm not talking about me on a Friday night! Saturday maybe..) Seriously though, outdoor exercises in the park, are a good option. Commuters also have great opportunities to workout, you'll find some commuting health fitness exercise examples.
---
Exercise and Stress..
Modern day stress can take its toll on all our bodies. It's how we cope with it that matters. Exercise is one of the best, natural ways of coping with stress. Find out how, and which exercises you should be doing.
---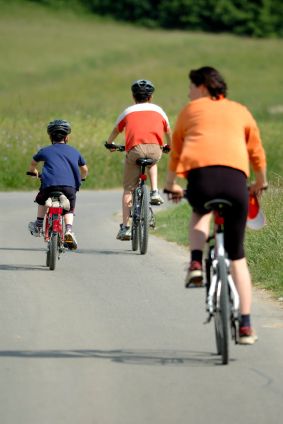 The health part of health fitness exercise is best left to the health professionals in my opinion.
I think that your whole family can benefit from having a good family doctor.

I've had the same GP for 25 years and I owe my life to him, literally.


---
Final word
I've kept it simple so you can get some ideas and health fitness exercise tips. Too many times I see information overload and I don't know where to start.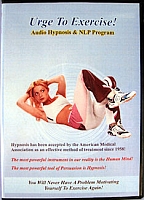 Create A Burning Desire To Exercise
Feel a powerful Urge To Exercise! This hypnosis program will give you the motivation you need.
Adapt and restrict the exercises to your own level of fitness. If you're not sure, always start easy and progress from there.
Bottom line? Do what makes you happy. You might hear me say this often.
I don't want you to think this is something you have to do. It should be something you want to do.
Once you find some exercises you love doing, you will be your own motivation.
You'll look forward to them each week, and the benefits they provide.


Return to Better Exercise Fitness For Life Home from Health Fitness Exercise Directory.