Healthy Diet Links
Have your own website? Feel free to contact us, if you want to list your site here. I will only include links that (in my opinion) contain quality and relevant content for my readers.
Before you do that, please consider if a link to this site (simply copy and paste HTML code) will benefit your visitors too. Include the reciprocal link information in your contact message.


---
Healthy Diet Links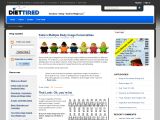 The Diet Tired Blog - Weight Loss, Fitness, Diet
A guide to losing weight the healthy way. Offers a highly comprehensive, printable food guide as well as the Ultimate Calorie, Carb, and Fat Guide for free.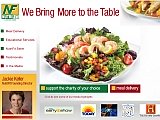 Wellness Coaching
Wellness coaching can help you increase your life satisfaction and attain personal and professional goals.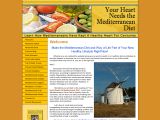 Your Heart Needs the Mediterranean Diet
The official website of Emilia Klapp and Your Heart Needs the Mediterranean Diet. It explains what the Mediterranean lifestyle is, prevent disease and heart disease.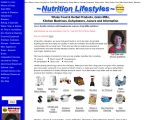 Juicers at Nutrition Lifestyles
Specializing in Bosch mixers, dehydrators, grain mills and supplements.







Return to Fitness Links from Healthy Diet Links.
Return to Home from Healthy Diet Links.