My Quad Standing Stretch
by Donna Snyder
(Lansdale, PA, USA)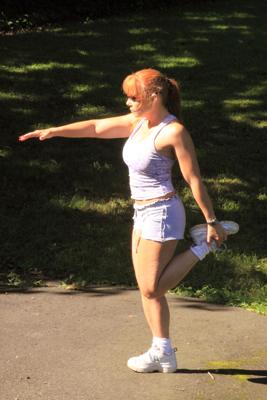 I know that quad stretches can all look the same and bacically target the sames muscle group.

However, I like to practice balancing while doing a quad stretch so I extend the opposite arm of whichever leg I am stretching (i.e. if I am stretching my left quad I extend my right arm).

Sometimes I even bend the supporting knee as far as I can go without losing my balance.